MOUNT MORGAN FOOTBALL CLUB, WINNERS OF THE STEWART TROPHY, 1888-89 SEASON
Back row - T. T. Cornes (Secretary), T. Whigtman, J. Kirk, J. Rowley (Umpire). Second row - J. B. Begg, J. Green, P. O'Leary, W. Gowdie. Front row - C. Smith, T. Douglas, G. Weedman (Captain), J. Higgs, D. H. Stewart. (Description supplied with photograph.)
(TROVE)
WALLSEND 'ROVERS' FOOTBALL TEAM

9TH NOVEMBER 1889
(Newcastle Region Library )
PIONEERS OF THE SOCCER GAME IN AUSTRALIA. THE SECOND TEAM (1885) TO VISIT VICTORIA.
(Australian Online Football Museum )
PIONEERS OF THE SOCCER GAME
The 1883 team,the first eleven to leave N.S.W. for Victoria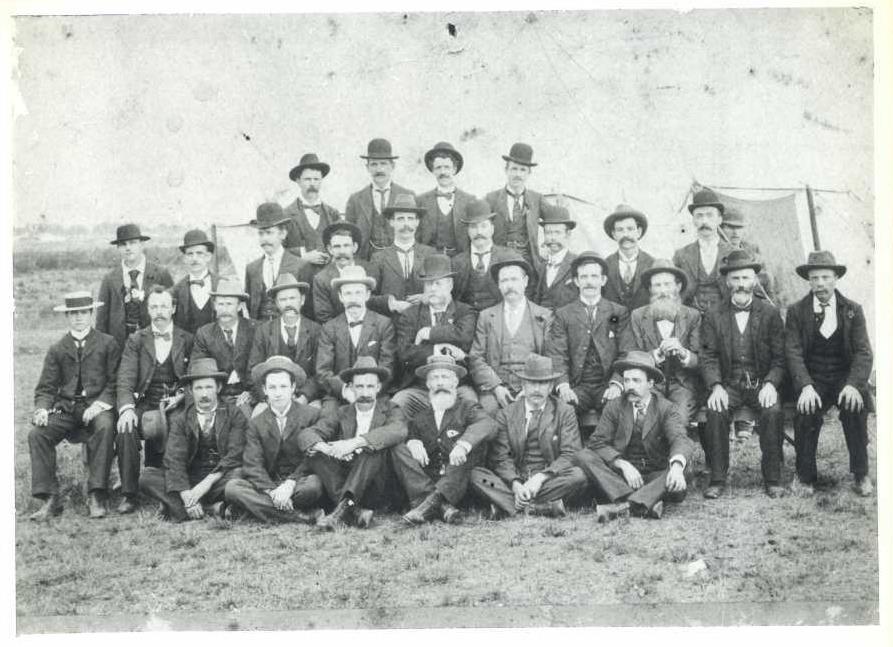 GRANVILLE DISTRICT SOCCER AND FOOTBALL CLUB FOUNDATION COMMITTEE
The Granville District Soccer Football Association has been referred to as the 'birthplace of soccer in Australia'. Its first club was founded in 1882, making it the oldest Association of its type in the Southern hemisphere.
(Parramatta Heritage Centre)
WOLLONGONG FOOTBALLERS.
CLOTHING AND DRESS.
DATE NOT KNOWN
Wollongong City Libraries
Balgownie Rangers Football Club
-1891-
team photo
The oldest known photo of a Balgownie Rangers FC team
EST:1883 Balgownie is the oldest known existing football club in Australia
Currently competing both mens and womans teams in the Illawarra District League
(Balgownie Rangers)
The original bush rats football team
Bundamba Rangers F.C. posing in 1895
Soccer team from Cairns, ca. 1893
Brisbane John Oxley Library, State Library of Queensland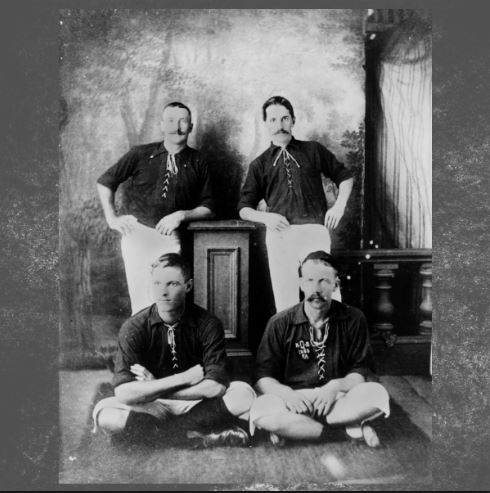 North Queensland British Football Association, 1893

Brisbane John Oxley Library, State Library of Queensland
Fremantle Wanderers proudly pose with WA's first league trophy in 1896.
Fremantle Wanderers won the first league championship and went on to add three more titles in the next five years. In those days, Freo played at a ground called the Halfway House in Cottesloe, but had to move when the adjoining Albion Hotel on Stirling Highway took over the entire site.
(Football Hall of Fame WA)
West Wallsend Bluebells soccer team with Cup-1898-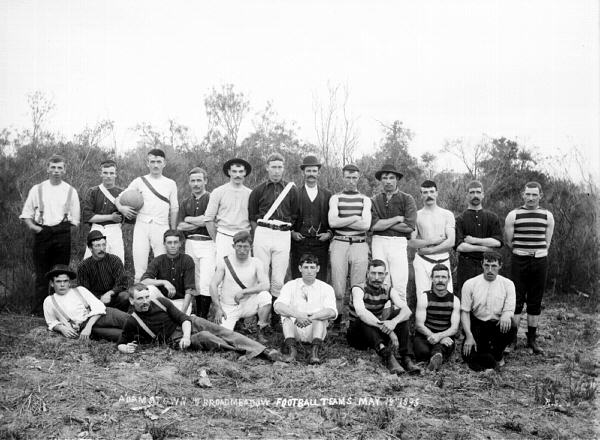 Adamstown and Broadmeadow football teams
Members of Advance Football Club, Newcastle